Service Dogs, Affordability, Financing, Travel and More!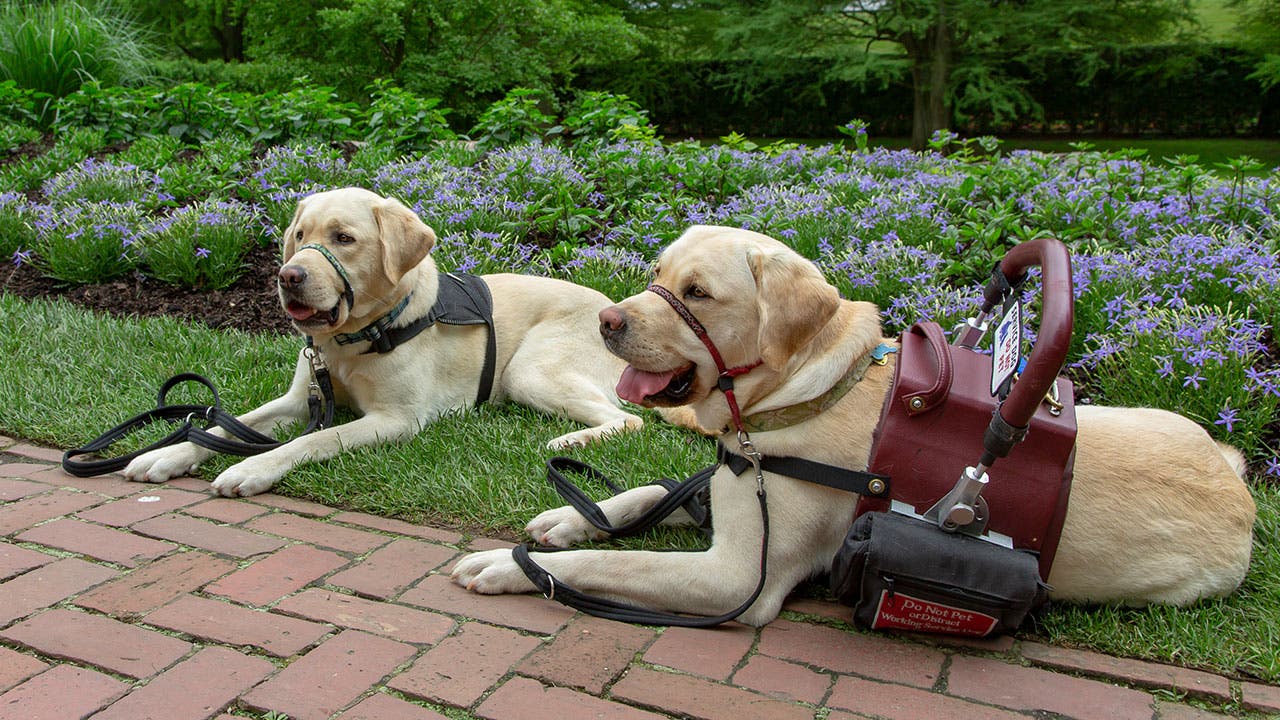 David Osberg/Getty Images via Bankrate.com
"Service dogs are trained to provide assistance and therapy to various people with disabilities. They can aid in navigation for people who are visually impaired, assist a child who is having a seizure, calm a veteran who suffers from post-traumatic stress disorder (PTSD) and can even dial 911 in the event of an emergency. Many individuals depend on service dogs to help them live their everyday lives.
According to the ADA, service dogs are individually trained to do work or perform tasks for people with disabilities. Examples of such work or tasks include guiding people who are blind, alerting people who are deaf, pulling a wheelchair, alerting and protecting a person who is having a seizure, reminding a person with mental illness to take prescribed medications, calming a person with Post Traumatic Stress Disorder (PTSD) during an anxiety attack or performing other duties."
CaribbeanDays friend, David Lafferty of Bankrate, Inc. has compiled some very useful information and provides assistance to people that would greatly benefit from the assistance of services dogs; but require funds to obtain one. See his full article at: Bankrate.com for information on Financing, Grants, Fundraising, and complete or partial financing assistance for Military, Veterans, people with Autism, Mobility Issues, Visual Impairments, Health and more.
CaribbeanDays Offers services and information on travel with pets and Service Animals:
CaribbeanDays.com is Available to Assist when Traveling with Pets and Service Animals!
Related:
Seeing eye dogs get socialized at Disneyland, California
Turks and Caicos' Potcake Place Makes People Magazine!
CaribbeanDays Offers services and information on travel with pets and Service Animals

Service Dog Harnesses


——————————————–——————————————–
Online Grocery Service
St. Maarten/St. Martin New ShopnDrop Online Grocery Service Service for Villas, Resorts, Yachts and Vacation Rentals in St. Maarten
Advertise
Give a Gift of Adventure! Gift Certificates for Tours!
CaribbeanDays
is proudly partnered with
Royal Coachman Worldwide
and
Enterprise, Alamo and National Car Rental Services
.

CaribbeanDays.com, LLC is proudly partnered with Project Expedition