CaribbeanDays, Wants You to See, Under the Sea!
Under The Sea! Under The Sea!; CaribbeanDays, Wants You to See, Under the Sea!
The Caribbean Reef region extends from The Bahamas in the north through the Caribbean Sea proper and along the Northeast coast of South America. It includes the waters of the Greater and Lesser Antilles.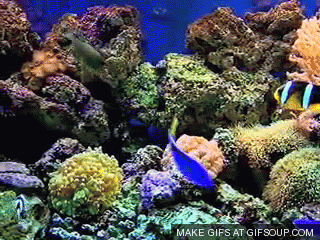 The more shallow areas of the reefs provide some of the best Caribbean scuba diving and snorkeling opportunities to be had anywhere. Our friends over at Caribbean-Dive.com can take you to fantastic dive locations!
The Greater Caribbean is home to its own unique coral that is richer than of any other marine habitat with about 65 species of hard corals recognized, and perhaps 500-700 reef associated fish species. The most concentrated diverse area of the Caribbean is in the western central area of the Caribbean Sea between Jamaica and the coasts of Belize and Guatemala.
~~Sing it with me!~~
Down here all the fish is happy
As off through the waves they roll
The fish on the land ain't happy
They sad 'cause they in the bowl
But fish in the bowl is lucky
They in for a worser fate
One day when the boss get hungry
Guess who's goin' be on the plate
Oh no!
Since life is sweet here
We got to be here
Naturally
Even the sturgeon and the ray
They get the urge and start to play
We got the spirit
You got to hear it
Under the sea!
The newt play the flute
The carp play the harp
The plaice pay the bass
And they soundin' sharp
The bass play the brass
The chub play the tub
The fluke is the duke of soul
The ray he can play
The ling's on the strings
The trout rockin' out
The blackfish she sings
The smelt and the sprat
You know where it's at
And oh that blowfish blow
Each little clam here know how to jam here
Under the sea
Each little slug here cuttin' a rug here
Under the sea
Each little snail here know how to wail here
That's why it's hotter under the water
Yeah we in luck here
Down in the muck here
Under the sea!