December 11, 2009 – Disney's The Princess and the Frog Debuted
~~I remember daddy told me…"Fairy tales can come true…But you gotta make it happen…It all depends on You"~~
On December 11, 2017, Disney released the animated feature film, "The Princess and the Frog" to theaters in the US.
"Inside Disney Tidbit!" The dance scene with Dr. Facilier (The Interlude) was animated by using parts of Dick Van Dyke's dance scene with the penguin dance from Mary Poppins!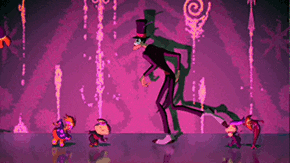 ——————————————–
CaribbeanDays is proudly partnered with Royal Coachman Worldwide and Enterprise, Alamo and National Car Rental Services.



CaribbeanDays.com, LLC is proudly partnered with Project Expedition