Turks and Caicos #BRTweekend !
#BRTweekend is entering it's 6th successful year!  Come to Turks and Caicos to be apart of this music festival!  #BRTweekend is the ultimate destination day-party series. Guests from around the world take a road trip to party, vacation, and revel in each other's company for an entire weekend. Inspired by Caribbean culture, the festival includes 6 uniquely themed events, all-inclusive with free drinks & food, across a multi-day span in a beautiful resort location.
EVENT DETAILS
Date: Jan 18 – Jan 18, 2019
Buy your tickets for #BRTweekend !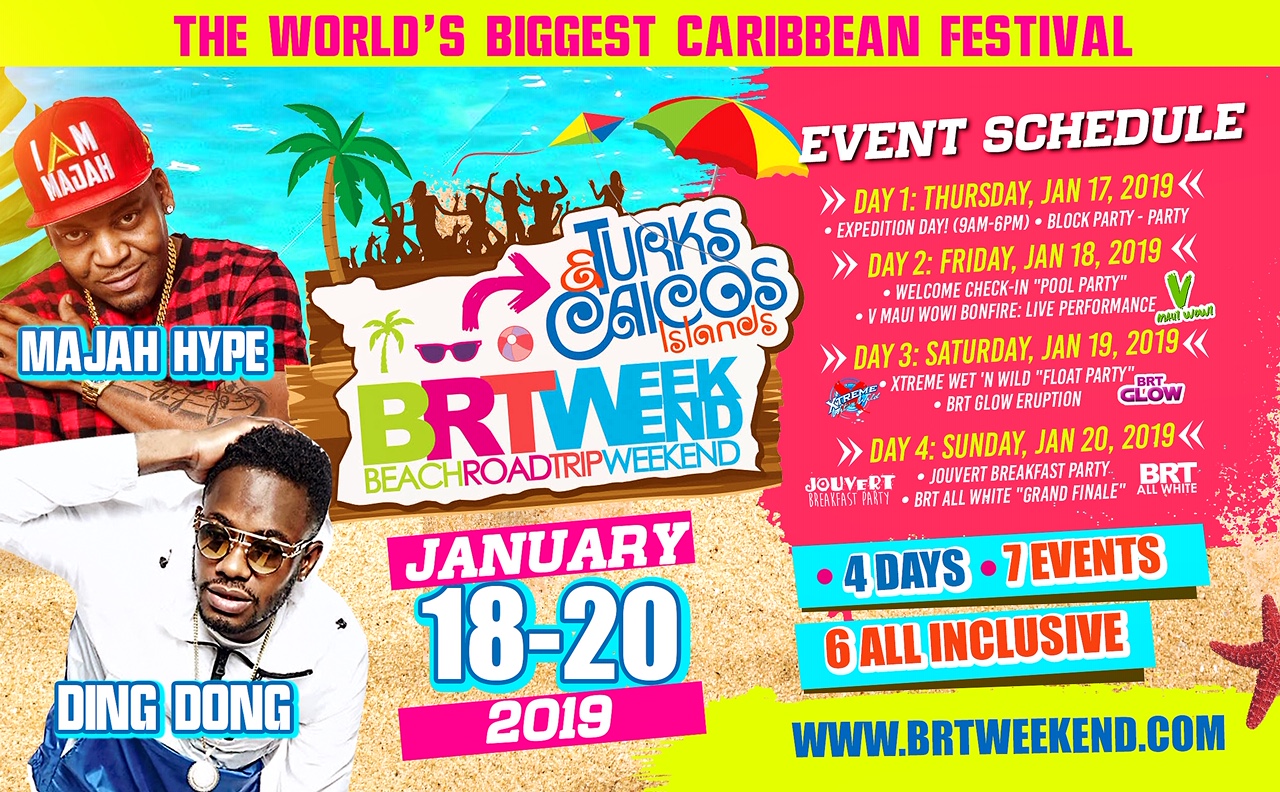 ——————————————–
Give a Gift of Adventure! Gift Certificates for Tours!
CaribbeanDays
is proudly partnered with
Royal Coachman Worldwide
and
Enterprise, Alamo and National Car Rental Services
.

CaribbeanDays.com, LLC is proudly partnered with Project Expedition